It's like having a co-founder for $59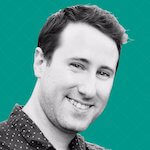 Matt really helped us fine tune our messaging. We had him review our whole plugin product range and our website as well. He gave us a gold mine of new ideas, improvements and strategic suggestions that will make all the difference going forward. Easily worth double what he's charging!
Josh Kohlbach, Rymera Web Co
Private Video Feedback
A private feedback video highlighting the walkthrough of your product or feature set you want us to test.
Marketing Teardown
Launching a new website? We'll run through the best practices, and identify areas that need improving. Does your message make sense? We'll find out.
Unfiltered Advice
We'll provide the kind of unfiltered feedback and advice you expect from a co-founder.
Example: Theme of the crop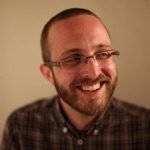 Matt helped me identify key places where my messaging targeted the wrong customer or lacked focus, and provided insightful suggestions for how to make it better. Matt's tear-down of my marketing materials was exactly the kind of direct, opinionated feedback I always want but rarely get.
Nate Wright, Theme of the Crop
Step 1: Pick a plan
Sign up for your user feedback video, and let us know what single feature or walkthrough you want us to test.
Step 2: We get to work
Give us some time and we'll create the walkthrough video for you. We can send it through YouTube or Dropbox - for your eyes only.
Step 3: You get your video
Use our feedback to help improve your product or marketing message. If you're not satisfied, we'll give you your money back. 100% Guaranteed.
Solo
Personalized video feedback
Great for marketing review
Great for product walkthrough
Power Pack
3 Personalized video packs
Great if you have many areas for me to review
Perfect for multiple iterations of a product
A $20 savings!